Make your Business Online
eCommerce website development service in Kalyan East. WordPress | OpenCart | PrestaShop | Magento
eCommerce website development is a process of creating an online store where you can sell your products or services to customers worldwide. We at VDigitalize are experts in eCommerce website development services, we are doing this for the last 3 years.
We know why you have decided to start an eCommerce website, to boost your business. We focus on helping you grow your business. We believe in a WIN-WIN Situation, if you get a good response then you will be happy, ultimately your customers will be happy. So do we are also happy.
We bring revolutionary plans & strategies to boost your online business, nowadays to start an online business all you need is time & some startup cash to set up the business. With the eCommerce portal possibilities are endless, if your product is super amazing, then you will be a billionaire in the first quarter of your website.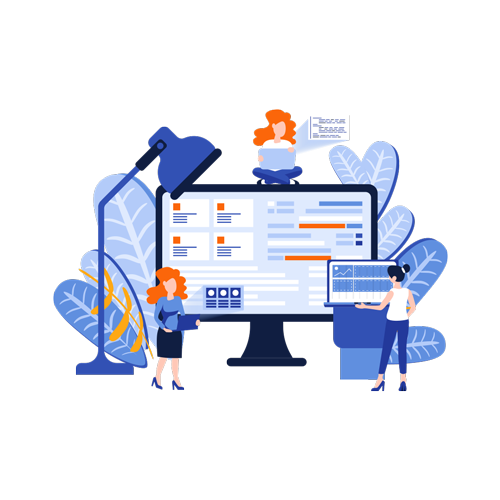 We Create eCommerce Website For Your Business
In today's world making your business online is very important. Due to the pandemic lot of things have changed. People are more likely to buy products and services through digital platforms like websites.
Having your own business website creates a good connection with your customer. And chances of buying the product or service increases by 10 times. A website is like the digital address of your business.
How does an eCommerce website work?
To understand the eCommerce website core working, we must understand the basic behavior of customers. When a customer goes to a physical store, their customer can feel or try the product before buying. But when the customer is purchasing the product through an eCommerce website or store. Then customer will check the product detail page & what other people are saying about this product in the review section. If the customer found positive reviews and he is satisfied with the product information. Then customer decides to purchase the product. But some customers add their product to their Wishlist. So that they can buy it when there is an offer or when they have enough cash to buy this product.
When customers click on Buy Now button, then a chain of events starts in the backend of an eCommerce website. After pressing on Buy Now button, the customer will need to log in to the eCommerce website. Then he/she will be asked for the delivery address, then shipping options like fast delivery or standard delivery. And finally, the payment details & once the payment is successful, the invoice is automatically generated and sent to the customer at the registered email address. Also, the customer can download the invoice from his account dashboard.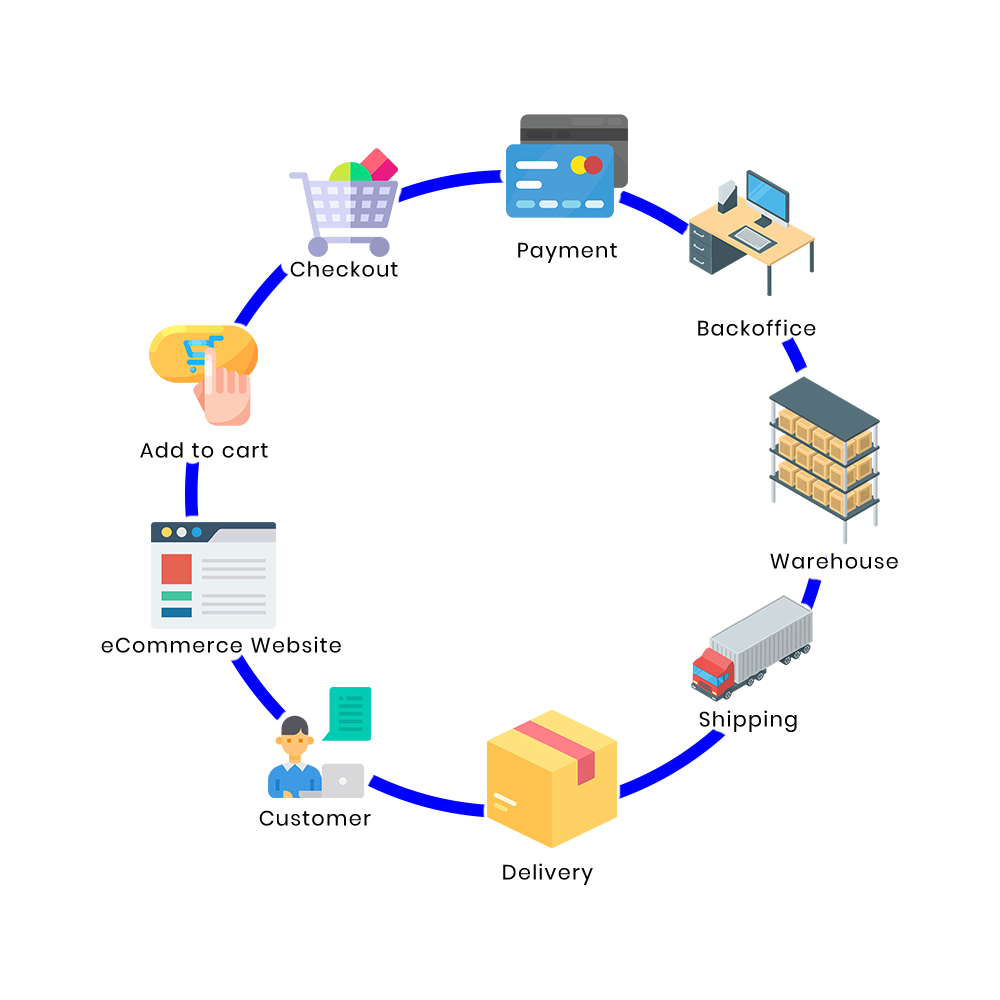 Our eCommerce Technology Stack